For YAPC::Asia Tokyo 2009, we will not be issuing paper tickets, however, you will have to bring a printed version of your personal page.
To get your QR code, login to our site, and check out the menu page. If you've already paid, you should see a box with a QR code.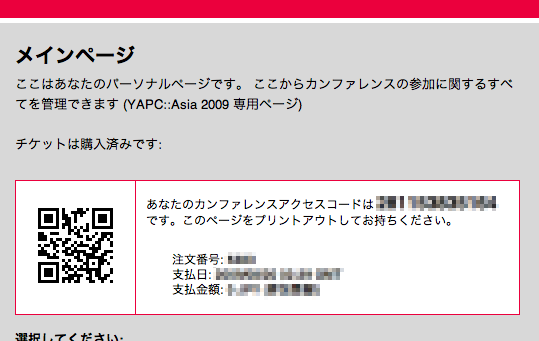 Please print this page, and bring it to the conference. We will be scanning the QR code to identify that you've properly registered, and will hand you your name card and other assorted goodies. If you don't bring your QR code, we may not be able to verify your attendance, so PLEASE DO NOT FORGET TO BRING YOUR QR CODE !